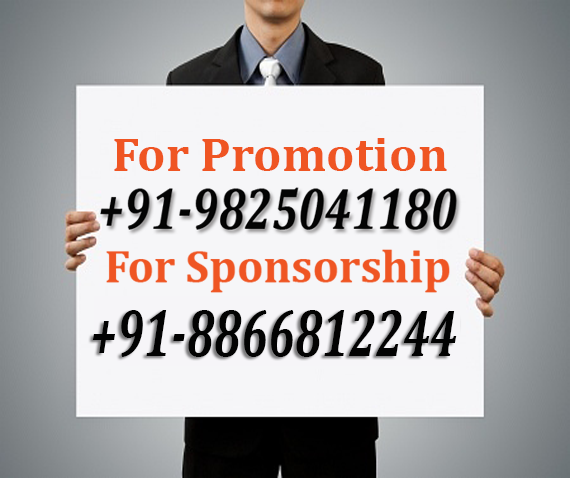 Tie Ups
Quality Mark Trust presents an excellent promotional and networking opportunity for companies offering products/services tailored to suit the requirements of Industry.

 

10 EXPOSOR TO SPONSOR
Sponsor and Co Sponsor Logo will be on 3, 000, 00 + Email Flyer which is invitation to organization for Nomination.

Live Advertisement JPG/Flash on 6 Pages of Quality Mark Trust Website (expected hit 500000+)

Logo and Name of Sponsor and Co Sponsor on Invitation Card.

Product Display at Stage will be provided at Award Ceremony

Stage Banner and Video Shooting Banner Coverage

Souvenir Front Page will be for Sponsor and Last Page will be for Co Sponsor

Media Coverage for Sponsor only ( TV/NEWS/MAGAZINE)

Sponsor and Co sponsor announcement from Stage during Award Ceremony and video ad on LED Screen.

Participation in Award distribution

Information Counter facility for Sponsor
10 REASONS TO SPONSOR
Live Advertisement on Website which will access by Major Industrialist of Gujarat and INDIA (expected hit 500000+)

300000 + Email Flyer will send to all Medium and Small Industries of Gujarat, which is invitation to organization for Nomination.

Most Prestigious Award Ceremony for Industries of Gujarat  at YMCA International Centre (Most Reputed Club in Gujarat)  with Live Dinner.

Invited Guests are Director of Industries having turnover of 10cr to 500cr.

Live Display of Product with Information Counter to contact future customers.

Stage Banner and Video Shooting Banner Coverage

Souvenir Front Page Advertisement  for Sponsor and Last Page will be for Co Sponsor

Media Coverage for Sponsor only (TV/NEWS/MAGAZINE)

Live Announcement from Stage during Award Ceremony

Participation in Award distribution with national and international repute celebrities.
Package for Sponsor
Companies sponsoring the Quality Mark Award 2015 will have an unrivaled opportunity to raise their profile among the major decision makers across the Global- before, during and after the event itself. In practical terms, the package you'll receive for sponsoring an award includes:

Pre-Event Coverage

Logo + Advertisement and link to your website on the Quality Mark Award 2015 category and Nomination page on the website.
Short company description (200 words) on dedicated sponsor's page on Quality Mark Award 2015 website.
Logo and link on all HTML emails promoting nominations.
Event coverage on www.qualitymarktrust.com (averaging over 50,000 monthly unique visitors).
Promotional materials distributed at all major industry of Gujarat.



Event Coverage

Logo at the event on all relevant signage.
One help desk counter and Product Display Stage will be provided at event venue.
Logo broadcast on screen when announcing winner category.
Logo broadcast on screen on a rolling loop during the Quality Mark Award 2015.
Award distribution opportunity on stage with the national/international repute celebrity host presenting award.
Logo on the official Quality Mark Award Sponsor logo backdrop.
Credit as sponsors of the Quality Mark Award 2015 events.
Media Coverage for Sponsor only ( TV/NEWS/MAGAZINE)
Logo and Name on Main Gate and other flex banners within event.
Logo on the table plan given out to guests on the evening of the gala dinner.
Sponsor and Co sponsor announcement from Stage during Award Ceremony and video ad on Screen before start of event. Post Event Coverage
Logo on certificates sent to finalists and the winner.
Logo on all pages of the post–event coverage appearing in Quality Mark Trust magazine.
All online post coverage to be active until launch of the following year's ceremony.
Full-page ads promoting magazine as well as Interview Photographs of Sponsor.