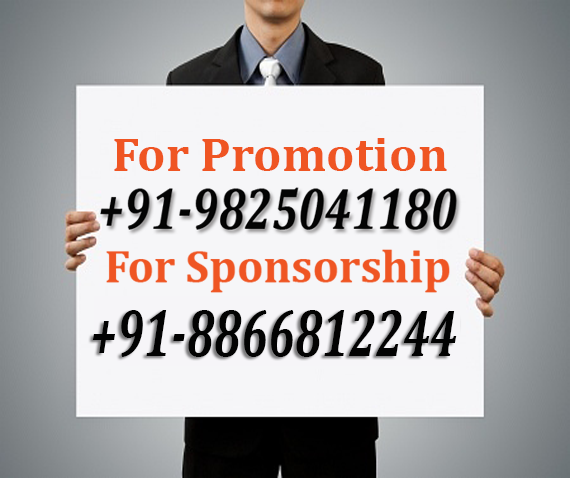 FAQ's
WHAT IS QUALITY MARK AWARDS?
Quality Mark Award has been initiated by Quality Mark Trust in the Year 2013 to recognize Small and Medium Enterprises for their exceptional contribution in manufacturing, service, exports and for other innovative concepts. It also recognizes those who support SMEs for enhancing their competitiveness. This will also inspire other existing and emerging entrepreneurs to succeed in their chosen fields and the winners awarded will act as role models for encouraging more entrepreneurship.
WHAT ARE THE CATEGORIES OF THE AWARD?
You are requested to visit categories listed on the web further following are the main categories of the award: Manufacturing Sector (Small & Mid-Size Industries) Exports (Manufacturing / 100% Export Oriented Unit / Merchant Exporter) Service Sector (Small & Mid-Size Industries) Women Entrepreneurs (Manufacturing & Service Sector) Young Entrepreneurs (Manufacturing & Service Sector) Appreciation Awards for supporting SMEs (Banks, NBFCs, PSU and Corporate)
WHO CAN APPLY?
Enterprises / Organizations that may apply include privately owned for-profit businesses headquartered in Gujarat, Rajasthan, Madhya Pradesh and Tamil Nadu and its territories. Sub-units of organizations are also eligible to apply.
WHAT ARE THE DOCUMENTS REQUIRED?
· List of documents to be enclosed along with duly filled in application Form are as follows:
· (Provide information on company letter head separately, where ever necessary): Profile of the company along with the executive summary
· Profile of the key applicant / nominee
· Copy of certificate of registration of the business
· Last year Balance Sheets and P & L Account Statements attested by the C.A. of the company.
· Future Plans (provide information on company Letter head separately)
· Justification for considering your application for the award (provide justification on the company letter head separately)
· Any other important information highlighting your achievements (provide information on the company letter head separately)
· An undertaking stating that the details mentioned in the above form are correct and verified to the best of your knowledge.
WHAT ABOUT THE CONFIDENTIALITY OF INFORMATION PROVIDED BY THE APPLICANTS?
As a policy of the Quality Mark Trust, the information provided by the applicants will be kept confidential. No information will be divulged to anybody without the written consent of the applicant. The information will only be given to the selection committee for the purpose of their study and selection process.
WHAT IS SELECTION CRITERIA?
The Selection Committee will consider the applications on the basis of following criteria relevant to the business activities of the applicants:
Development of Enterprise: Products / Processes, Financial and Sustained Growth
· Quality Consciousness & Commitment to improvement
· Responsibilities towards manpower & environment
· Management Concepts / Leadership skills
· Vision and Mission
· Customer Relations
· Future Expansion Plans
· Social Commitment
· Technological Innovations
· Export Performance
· Quality of Services
· Performance evaluation of the services
PROCEDURE FOR SHORT LISTING OF THE NOMINEES
A selection committee comprising of experts from concerned fields will screen, appraise, select and recommend the nominees to the Management Committee of Quality Mark Trust.
The stages in the selection process are as follows:
Stage 1: Preliminary screening of the applications
Stage 2: Evaluation of the applications
Stage 3: Personal interviews of the short-listed applicants, if required
Stage 4: Visit to the factory, office and business premises, if required by prior notice
Stage 5: Final review and recommendation by the Selection Committee to Management Committee
Stage 6: Announcement of the Awardees.
Stage 7: Results will be communicated to applicants.
Stage 8: Presentation Function of the Awards.
CAN WE EXPECT A QUALITY MARK TRUST REPRESENTATIVE OR OFFICIAL TO VISIT OUR ORGANIZATION?
All participating organization might be visited by either an 'official' or 'independent consultant' in order to conduct a survey and evaluate the key aspects that form part of the final judging process. There might be up to three such visits during any year to ensure that the Organization remains true to its commitment and maintains the quality of its products/services. However, it is to be noted that the visiting official 'might not reveal his/her identity' and shall not make any contact with the management or officials of the organization so as to ensure impartiality in his or her findings.
WILL THE QUALITY MARK AWARD HELP IN THE GROWTH OF OUR ORGANIZATION?
While any winner of Quality Mark Award is bound to benefit in terms of growth in organization, it largely depends upon how you utilize this achievement. You would surely appreciate that the best of tools are a waste in the hands of someone who doesn't know how to use them. This will be true for those very few winners who do not put enough thought into effectively marketing this unique achievement of theirs and just wish that the achievement will work some sort of magic! Those having the right marketing acumen will be able to take immense advantage of being a winner of Quality Mark Award and should be able to enhance their own market share and leave their competition miles behind without too much of an effort.
HOW CAN I UTILIZE THE OFFICIAL LOGO IN ORDER TO MAXIMIZE EXPOSURE AS A PROUD PARTICIPANT?
You will need to be in touch with our corporate branding team on these matters and they will guide you on the correct and authorized usage of our logos.
WHEN WOULD THE RESULTS BE ANNOUNCED?
The name of the winners will be announced during the ceremony itself.
WHAT WOULD MY ORGANIZATION RECEIVE AS WINNER OF THE PRESTIGIOUS AWARD?
Winners of the award shall receive the certificate of recognition and/or a trophy.
HOW DO I FILE NOMINATION?
I AM UNABLE TO ATTEND THE AWARDS CEREMONY; CAN I STILL REGISTER AND PARTICIPATE IN THE AWARDS THIS YEAR?
Yes, all winners who are not able to attend the ceremony for any reason will be sent their certificate/trophy through courier provided they have completed all formalities of nomination including submission of required documents etc. and making the payment of Registration fees applicable to the winners.
WHAT ARE THE KEY ADVANTAGES OF PARTICIPATION TO THE WINNERS?
Key advantages of participation to the winners:
· Quality Mark Trust does not just recognize you or your organization as one of the many customer-focused organizations but declares you as the best amidst the rest in your category and geography when it comes to commitment to customer satisfaction and delight.
· Since all organization are people-oriented and interaction dependent, you can endorse the role of your staff, motivate them, boost their self-esteem and pride, achieve higher productivity and hence enhance retention and check attrition rate.
· It enables you to reach out to prospective customers with renewed confidence by leveraging on the immense marketing and PR value of the award. The winners will be on a new high, a fast-track route to recognition of their unflinching commitment towards Quality through an extensive PR campaign in web, print and TV media. They'll enjoy publicity that will establish their reputation as a proven provider of quality products and exemplary levels of services.
· The award ceremony will be covered by leading newspapers and TV channels.
· The winners shall be handed over a framed certificate by a celebrity of national repute. The certificate and the photographs displayed at your premises will be the testimony to your commitment towards your customers.
· The winners can use the awards logo on all of their stationery, business cards, brochures, leaflets, print advertisements, website and other promotional collaterals.
· Comprehensive new coverage of the winners along with photographs shall be published on relevant portals online.
· All the winners are entitled to two passes of the gala awards ceremony.
IS THERE ANY FEE TO FILE THE NOMINATION?
There are no charges or fees to be paid for the nomination or any other process by any Organization. However, the winners will have to buy Membership of Quality Mark and book the guest Table and Provide Company Video Presentation for Quality Mark Award Name. For sponsorship opportunities, special promotion plans, premium benefits like customized and confirmed media exposure in newspapers, magazines, online portals and TV channels etc., please contact: +91 8690 777 999. For all these options, additional charges may apply. Subscription to these extra benefits is optional for all winners.
WHAT ARE OTHER FACILITIES PROVIDED TO WINNER?
· Invitation for two persons free. Extra invites are chargeable.
· Trophy with Certificate will be provided to all winners.
· Branding on our website and data of other winners will be provided.
· Event photographs & video will be provided to all winners.